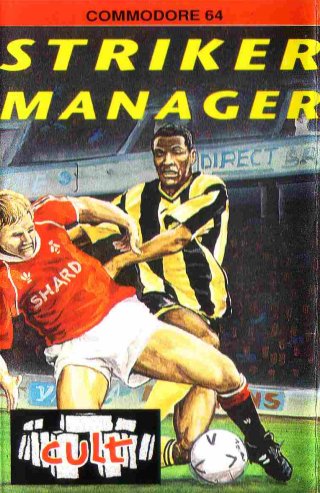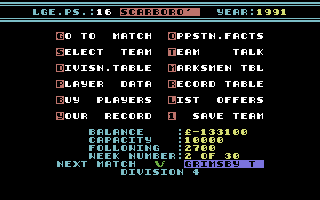 As a young striker in a struggling 4th division side, when your old manager is sacked, no one comes forward for the job. You are then given the job of managing the 1st squad.

Trying to stop you gaining promotion from the first of 4 English Divisions are 15 other teams. You must try an win the FA & EUFA Cups, with the possibility of managing a side in Europe just around the corner or even a national team & playing for the World Cup.

Using all your skill and judgement, you have to survive on the pitch, using your shooting skills. Off the pitch you must keep your club financially secure and on the way up. Have you got what it takes ?