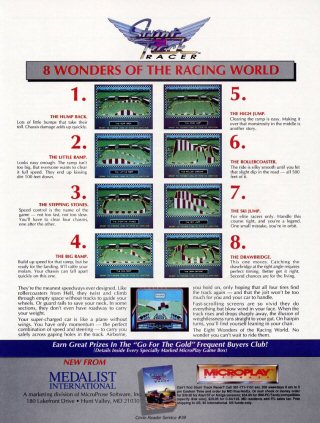 Step into the driving seat of one of the most wicked stunt cars around as a Stunt Car Racer. It's now up to you to prove just how good you are and to see whether or not you can ultimately become Division One Champion.

With a superquick, turbo-charged V8 engine that will power you to incredible speeds, and long-travel suspension that enables you to soak up the bumps, your car really is an awesome projectile.

The tracks are totally out of this world. Banked corners that enable you to 'pull g', undulating bumps that throw your car uncontrollably from side to side and huge ramps that catapult you into mid-air.

In fact, you seem to spend so much time airborne, you could almost qualify for a pilot's licence!

Battle it out on the track against other computer controlled rivals, such as, Dare Devil and Road Hog, Race and jump so fast that your car starts to break up under the strain and then accelerate even more.

There's no prizes for being second best in this game - it's all or nothing.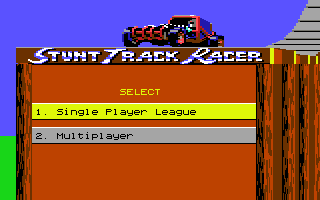 Stunt Car Racer - Do you think you could be up there with the best?
Stunt Car is utterly brilliant and offers adrenalin-pumping, god wrenching high speed action that'll keep you engrossed for months. The best racing game yet seen on a home computer. Check it out, C & VG Hit 93% Dec 89
Wicked tracks with huge jumps and banked corners. Open the throttle fully and 'pull g'. Your turbo-charged V8 engine hugs banked curves before climbing up and away off a ramp hundreds of feet above the ground. Glide past your opponent in mid-air before crashing back onto the track, your chassis shuddering and tyres squealling. No time to look back - the next bend looms and you're still not in full control.
"A product that will not only have you on the edge of your seat, but will also keep your stomach churning, as your guts tell you that you shouldnīt be doing what your eyes tell you are doing." Commodore User Dec 89.
As a Stunt Car Racer, you're blasting around eight roller-coaster tracks at over two hundred miles an hour, pitting your wits and high speed driving skills against computer controlled opponents or a friend via a datalink cable, all in amazingly fast, smooth 3-D graphics.
"Stunt Car Racer has an Immediacy not matched by 'Hard Drivin' abd a depth beyond 'Power Drift'. Brilliant." 94% Popular Computing Weekly Dec 89.
If you survive to become Division One Champion, you're in the Superleague with a machine twice as powerful. Stop your car breaking up under the the strain and then accelerate still further. There are no prizes for second place in this game - itīs all or nothing!
Zzap64! Overall Rating: 94%
The C64's technical boundaries get pushed back even further by a brill new game.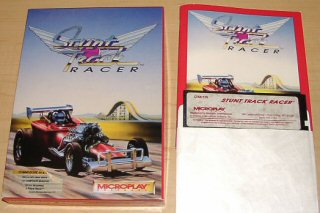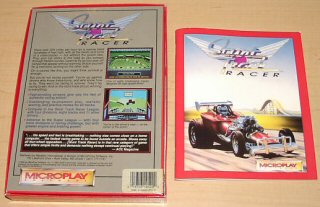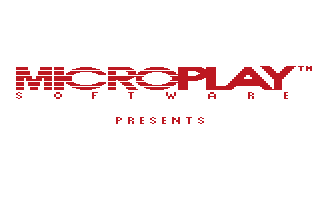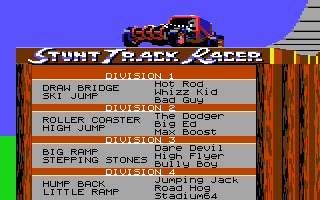 Draw Bridge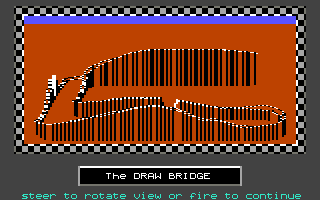 Ski Jump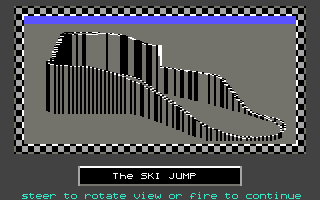 Roller Coaster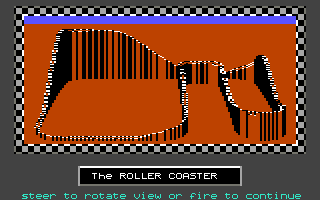 High Jump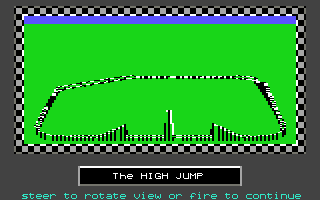 Big Ramp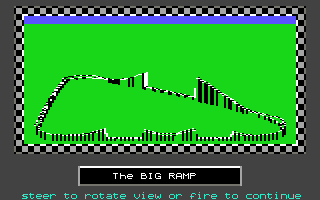 Stepping Stones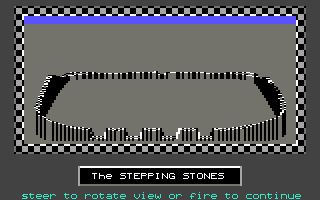 Hump Back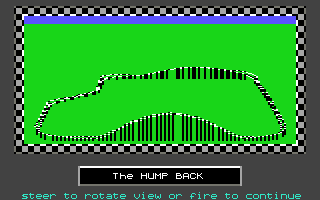 Little Ramp