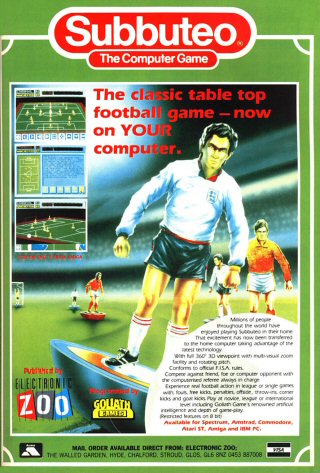 ZZAP64! Overall Rating: 41%
Totally lacking the board game's fun element.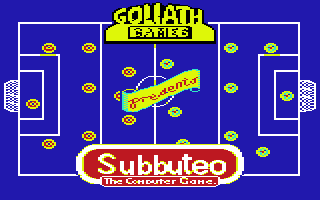 "Forty Fantastic finger flikk'n years"

After 47 successful years Subbuteo is now more popular than ever before. Today more than 5 million people take part in the world's most realistic table football game, flicking their way around a table size cloth pitch.

Having totally revamped the product in the mid-80s with brighter more modern packaging Subbuteo were able to walk away with the toy industry's coveted "Game of the Year" award in 1988.