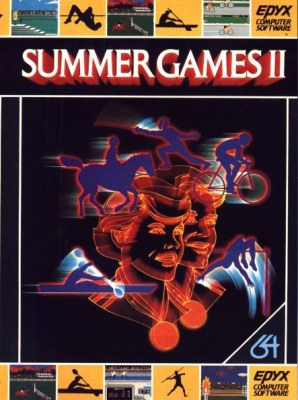 SUMMER GAMES II challenges your competitive skills with a series of athletic contests for 1 to 8 players. Experience the excitement and realism of eight different events -- cycling, equestrian, fencing, high jumps, javelin, kayaking, rowing, and triple jump.

Practice each event first to sharpen your skills. Then choose from the 18 countries you can represent in the competition and let the Games begin!

Try to win the gold as you compete in each event. You'll get a silver medal if you finish second and a bronze medal if you come in third. Try to win the most medals as you compete in all the events. SUMMER GAMES II keeps scores, handles the judging, and awards medals to all of the winners.

If you break a "World Record", SUMMER GAMES II will save your name and display it on a special World Records screen. So get ready to give it your best. The thrills and excitement of SUMMER GAMES II are about to begin.


Zzap64 October 1985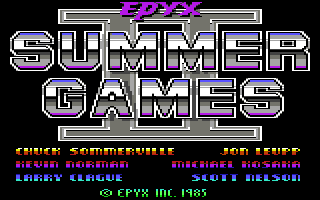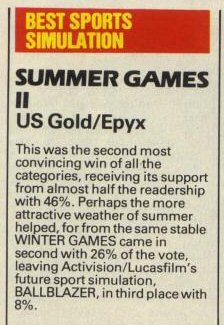 Zzap64 Readers Awards April 1986
A thousand athletes. A hundred countries. Billions watching around the world as you enter the stadium, marching confidently among your nation's strongest, fastest and boldest young men and women. Your gaze sweeps the crowd as you realize the scope of your achievement.
You are walking in the footsteps of Jim Thorpe and Jesse Owens. In the footsteps of the ancient Greeks. You are about to compete against the world's best athletes in a 3,000-year-old competition. The pinnacle of athletic achievement. The Summer Games.
The majesty, scope and glory of the original SUMMER GAMES (TM) return in SUMMER GAMES II (TM). Now you can explore the thrill of the world's greatest athletic competition with eight brand new events. Challenge your timing in the triple jump. Test your endurance in the equestrian arena.
From fencing to kayaking, you'll be at the heart of the action as you "go for the gold." Strategy, skill and determination are the qualities you'll need to succeed. Give your best in every event. Nothing can be held back. Not if you want to be a champion. Strive for victory -- if you win, the gold medal will be yours. Break the world record, and your achievement will be heralded as the greatest performance ever!
There's plenty of time for practice, but you'd better be ready when the fanfare sounds the start of the opening ceremonies, because this is world class competition. This is SUMMER GAMES II.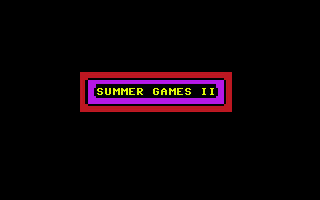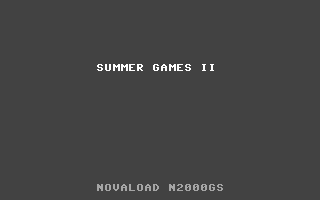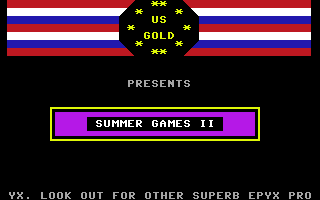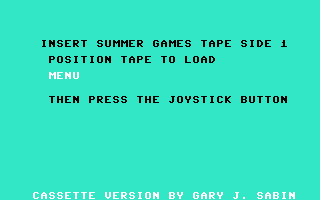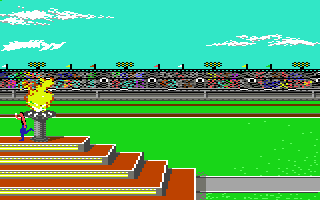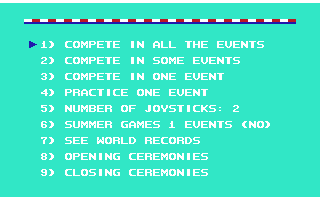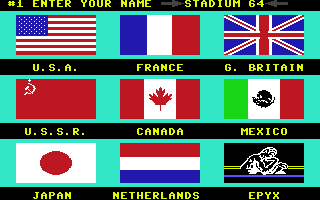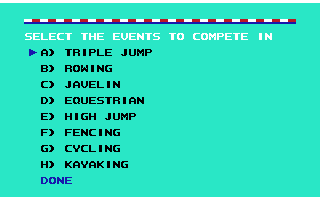 Triple Jump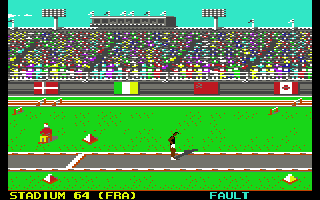 Rowing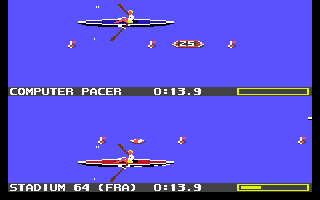 Javelin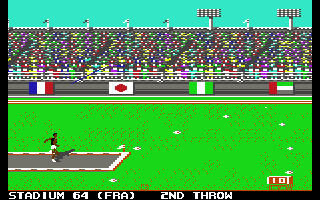 Equestrian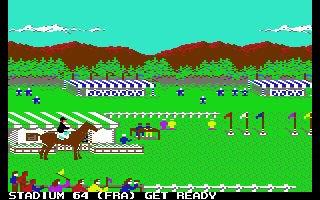 High Jump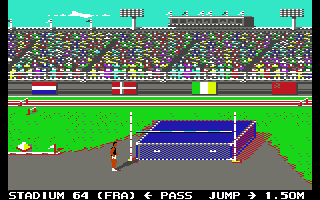 Fencing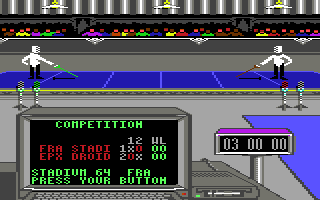 Cycling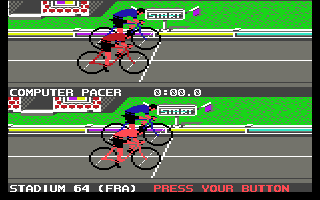 Kayaking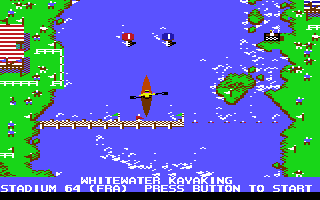 Closing Ceremony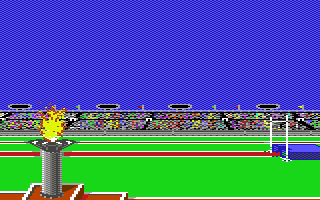 Closing Ceremony