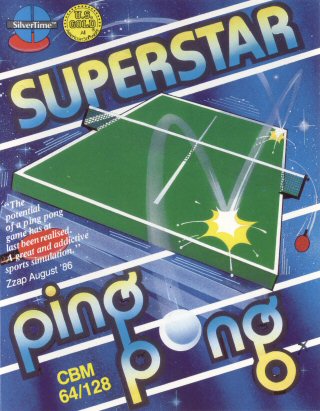 Zzap64! Overall Rating: 85%
A great and addictive sports simulation.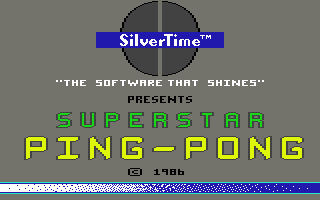 This Game Will Drive You Batty

Whether its just a relaxing game of Ping Pong or the speed and skill of championship table tennis taht you're looking for. Superstar Ping Pong offers a challenge and excitement that's hard to match.

Select your skill level and let play commence. Move your ball with backspin, topspin, backhand or in any of fifteen directions...your gameplay options seem endless.

Smash your way to success in this outstanding 1 or 2 player simulation of one of the world's fastest and most demanding tests of personal sporting skill.