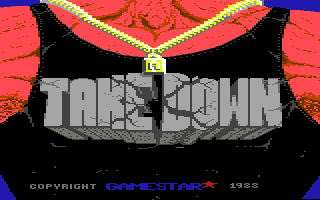 Pain is the name of the game.

Don't mess with the bad boys of the Gamestar Wrestling Federation unless you're ready to crack some skulls. Because the GWF's brutal masters of destruction won't hesitate to plant your head in the canvas. So come on, climb in the ring - we've got an ambulance ready.

- Fantastic one or two player tag team action.
- Easy, complete control of all moves.
- Hottest graphics ever seen put you right in the ring.

Eight monsters of mash - each with his own set of moves - battle for GWF Tag Team Supremacy. You set the teams, pick your partner, then pound and pulverize.

Easy joystick action lets you do cool moves and inflict more pain than you ever though possible. Pile drivers, body slams, airplane spins, atomic drops, suplexes, or just go off the top rope to the big splash.