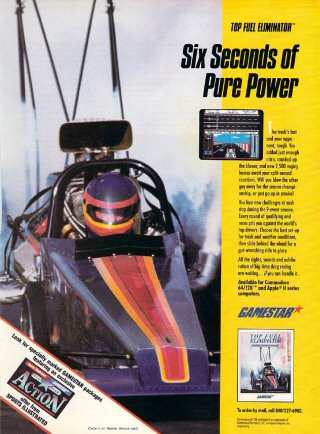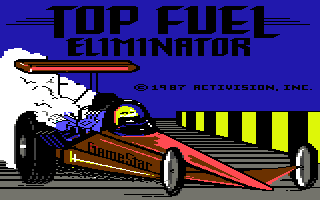 Six seconds of pure power...

Can you hold 2,500 horses on the strip?

It's down to the final run of the season. You're up against last year's champ, and you two are rated #1 and #2 in the season's point totals. This one will decide it.

The track is fast, and your opponent tough, so you've prepared accordingly. Added just enough nitro, cranked up the blower, and advanced the spark as much as you dare. Will you blow the other guy off the track, or just go up in smoke? you're in control, in the pits and on the track. Work your way through the 9 event season. All the sights, sounds and gut-wrenching exhilaration of big time drag racing are yours...if you're up to it.