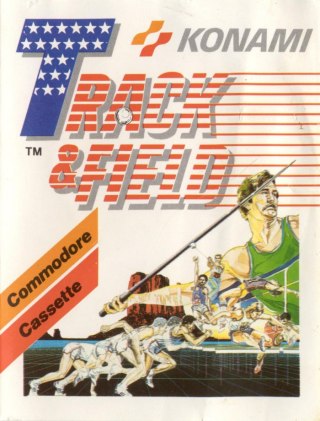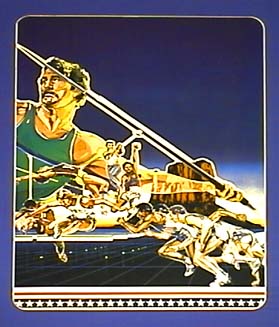 Zzap64! Overall Rating: 61%
Playable, but far, far too expensive for what's on offer.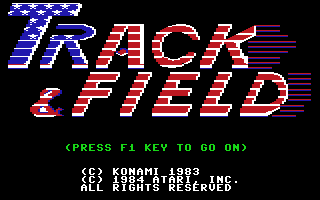 The weather is clear and warm. It's a perfect day for track & field events, and you're entered in several. You try to match or surpass qualifying standards, which - alas! - tend to improve as the meet progresses. You may even set new records. Go out there and bring back the gold medals for your team.

You're in for the workout of your life. 6 gruelling events await you: 100- Meter Dash, Long Jump, Javelin Throw, 110-meter Hurdles, Hammer Throw and the High Jump.

You can play alone against the computer or against a second player.

You can choose 4 levels of difficulty: Easy, Normal, Difficult or Awesome. You can play the whole game or just one event.

But keep in mind that your real opponent is yourself. You have to make the qualifying time or distance in each event to move on. Otherwise, it's all over.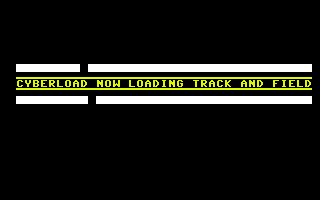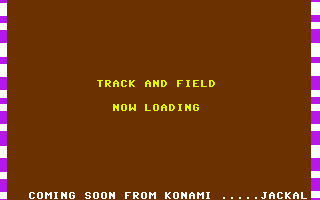 Intro Screen Original Release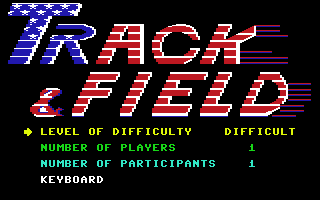 Intro Screen Rerelease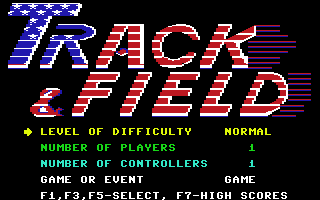 Intro Screen Disk Rerelease