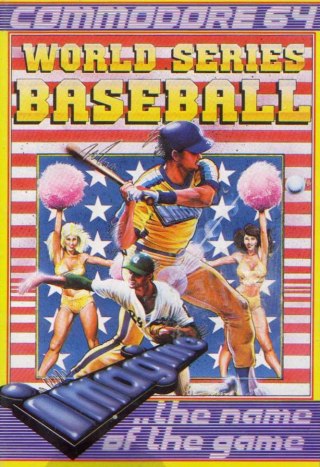 Congratualtions! You're in the middle of the World Series Baseball competition and the momentum is on your side. But everyone's out to beat you, especially the hard-hitting computer team.

So if you want to win the Series read this official program. With the right combination of pitching and 'STEAL' strategy you may even become a World Star player! Have fun.

Get a feel for pitching, hitting, running, throwing, fielding and catching. The shadow of the ball will help you judge where the ball is headed. World Series Baseball is easy to pick up but tough to master, especially against the computer team.

Have fun with World Series Baseball - it's designed to be fun for beginners and advanced players alike.

If you have tips or strategies for other players just drop is a note - we would love to know how your major league dream is coming along.

Compete head to head or against the computer in this stunning baseball simulation.

Prior knowledge of baseball not essential - self demo mode for instructions.

Giant video screen for close-up action. Fun to play, with real baseball features including - streal options, curved balls, pitcher throws and all the razamataz of the U.S.A.