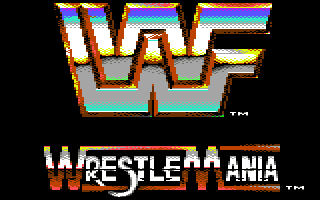 The thrills and spills of the World Wrestling Federation brought to your screen!
Test your strength in this musclebound wrestling extravaganza.
Become the undisputed champion as Hulk Hogan, The Ultimate Warrior or the British Bulldog. Battle for survival against Sgt. Slaughter, the Warlord and a host of other WWF stars. Anything goes in this all-action event, and only the toughest survives!