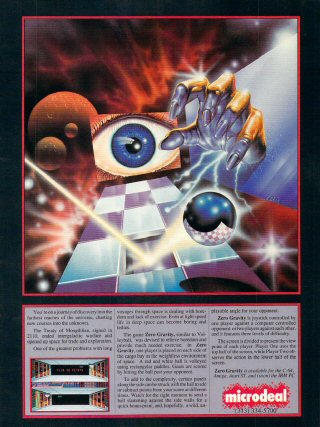 The year is 2189...you're on a journey of discovery into the farthest reaches of the universe, charting new courses into the unknown.

Zero Gravity was developed to help overcome all the dull monotony of repeating the same routine day after day; lack of exercise; boredom.

In Zero-G one player is placed on each side of the cargo bay in the weightless environment of space.

Panel along the side can be struck to add or detract points from your score at different times. Joystick controlled by one player against the computer or against a friend.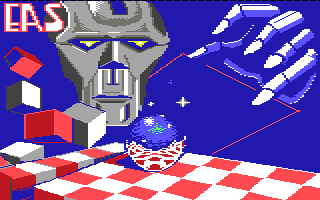 Determination, speed, and dexterity are the key assets needed to complete zerogravity successfully.

Thundering into the unknown at breakneck speed, are you agile enough to negotiate the perils?

Roll left and right to avoid the cracks but be careful not to fall off the edge of the path as you go.

Be sure to identify and avoid the squares which will either speed you up or make you jump automatically.

Keep a careful eye on the clock as the more time you have left at the end of each level, the more bonus time you will be awarded.