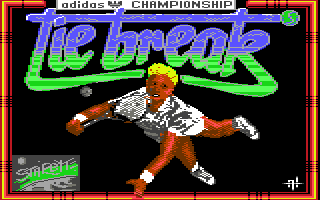 Pin 'em to the baseline, attack the net and volley the winner!

You might have taken this match but that was on grass - can you play as well on clay or on the indoor courts?... with TIE-BREAK you'll soon find out! And the play selection doesn't end there - play singles or doubles, select to play in all the major tournaments such as Wimledon, Davis Cup, French Open and many more.

You can then make a racquet selection - and that could win you the match!

Featuring all the shots in the book, breathtaking animation and amazingly realistic speech and sound effects in T.V. style presentation make TIE-BREAK the out and out winner on any micro.