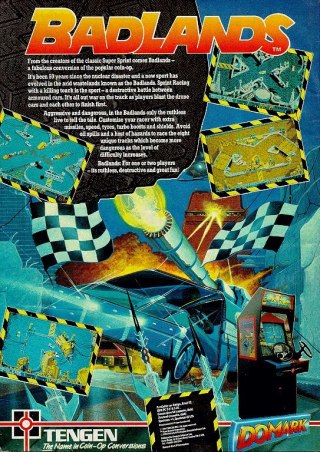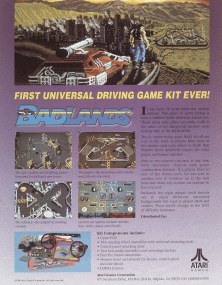 Zzap64! Overall Rating: 41%
A locklustre conversion of a mediocre coin-op.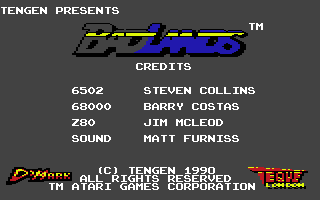 From the creators of the classic Super Sprint comes Badlands - a fabolous conversion of the popular coin-op.
It's been 50 years since the nuclear disaster and a new sport has evolved in the axid wastelands known as the Badlands. Sprint Racing with a killing touch is the sport - a destructive battle between armoured cars. It's all out war on the track as players blast the drone cars and each other to finish first.
Aggressive and dangerous, in the Badlands only the ruthless live to tell the tale. Customise your racer with extra missiles, speed, tyres, turbo boosts and shields. Avoid oil spills and a host of hazards to race the eight unique tracks which become more dangerous as the level of difficulty increases.
Badlands: For one or two players - it's ruthless, destructive and great fun!