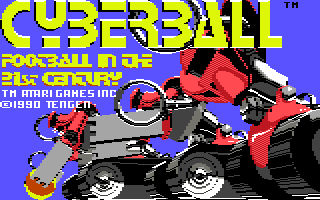 It is the year 2072. The world has changed in many ways. But one thing is still the same: the citizens of the future still enjoy sports.

In the city stadium, the Universal Champions are preparing to defend their title. This is the game that separates the Cyberbots from the Droids.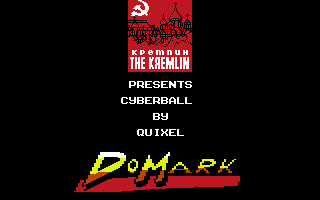 Just like ancient football, Cyberball begins with a kickoff. When the game starts, both teams are in kickoff formation. In a one- player game, the Lynx team will kick off and you will receive. The kickoff is always automatic.
In a multi-player game, one or two people will play for each team, depending on the number of players. Each player controls a key player. Key players are silver on the screen. In a two-player game, one calls offensive plays, the other defensive setups.
When the receiving team gets the ball, the silver player recieves the ball. If you are the receiving team, use the joystick to move the runner downfield.
If your team kicked off, move your key player toward the receiver. A player is tackled when a Cyberbot from the opposing team touches it.