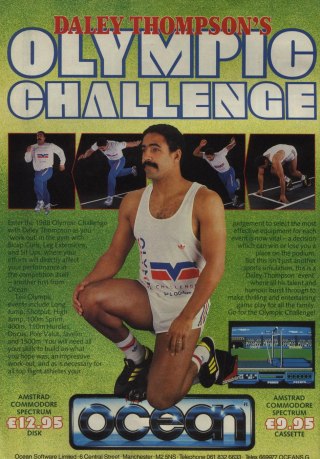 ZZAP64! Overall Rating: 79%
A new slant on sporting games and an effectve license (for a change), but it is slightly marred by an exhausting joystick system.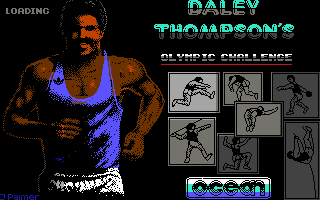 Daley's Game (preview text from Commodore User)
Ocean Software are to release a game featuring top decathlete and Lucozade guzzler, Daley Thompson. Daley Thompson '88 is scheduled for release in September, coinciding with the beginning of the Seoul Olympics in which Daley will be attempting to be the first man in history to win three Olympic gold medals for the Decathlon.

Apparently, you will play the great man himself, and will attempt all the events that he'll be trying in real life. There's even talk of a special chart being included in the packaging to allow you to follow Daley's progress through the games.