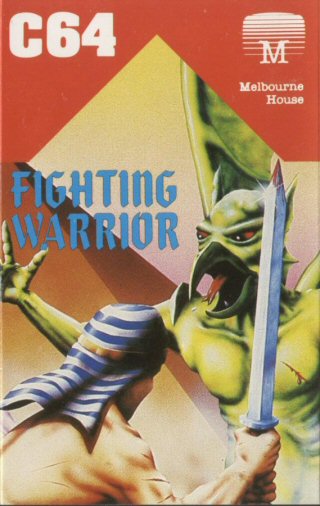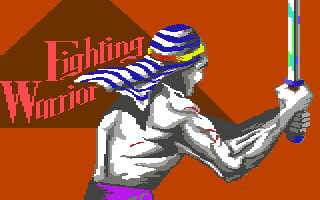 As FIGHTING WARRIOR, champion of all Egypt, you must use all your powers of combat and fighting expertise in this arcade quest to rescue the beautiful princess. Armed with nothing more than a sword, you must face the ordeals and rise to the challenges posed by the various creatures which cross your path.

Using either the joystick or the keyboard you control the hero's manoeuvres in opposing his adversaries. Sensational scrolling graphics, animated fighting action, excitement and surprises make FIGHTING WARRIOR a game that will guarantee many hours of excitement to all arcade players.

Zzap64! OVERALL RATING: 45%
A below average game of gratuitous violence.