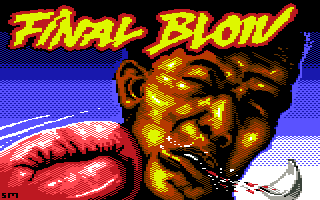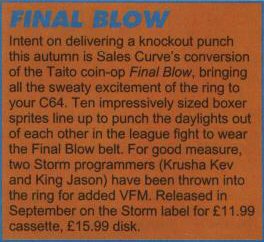 Zzap64 Sept.1991

No more punch bags or sparring partners-those gruelling training sessions are over and it's time to step into the ring and come face to face with a mean opponent ready to inflict serious damage.

You punch, duck, dive and weave, fight offensive or defensive in a bid for fame and fortune. Can you make it as Champion above 9 contenders in this bruising 1 or 2 player game, or will you end up dunped on the canvas and put right back in the gutter?

Remember destroy or be destroyed - it's all in your hands.

Zzap64! Overall Rating: 31%
When a game plays this easily any positive aspects cannot compensate.