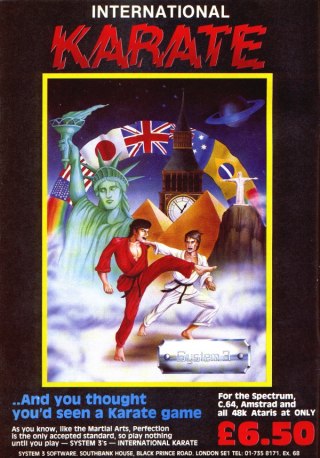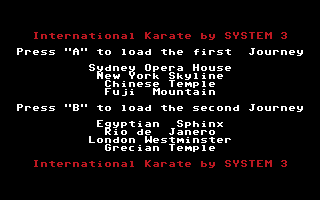 Here are some chilly 'cheats' for you to try...hold down the keys A, D, Z and M for five seconds to change the backdrop. Hold down X then press a key from 1 to 4, now release the X key to change the speed of the game. 1=fastest, 4=slowest. Lastly, holding down S and E makes the fighters look at you.

Cheat Modes; POKE 3887,50 or POKE 3887,60 or POKE 3887,128 or POKE 3887,190
Restart: SYS 2112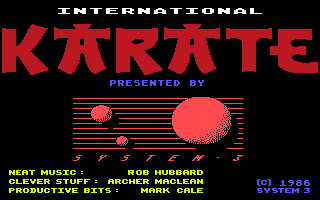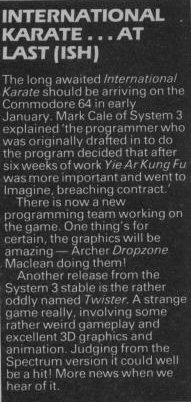 Zzap 1985
And you thought you'd seen a Karate game. As you know, like the Martial Arts, Perfection is the only accepted standard, so play nothing until you play - System 3's - INTERNATIONAL KARATE.
International Karate is a simulation of a Karate Tournament where two people can play against each other, or one can compete against the computer. During the game, you will fly around the world to various locations, and in two-player game there is also a special bonus round.
Zzap64! Overall Rating: 91%
The best thump em up we've seen and played yet.
Sydney Opera House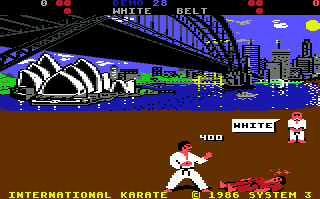 New York Skyline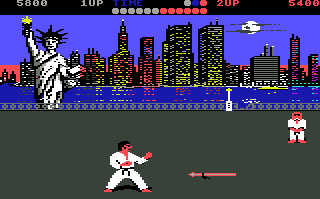 Chinese Temple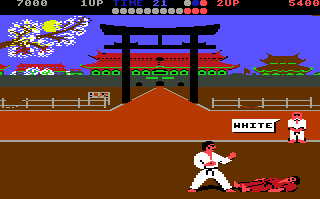 Fuji Mountain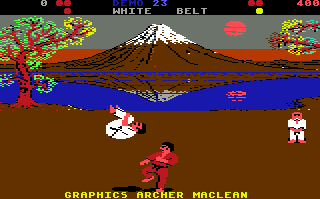 Egyptian Sphinx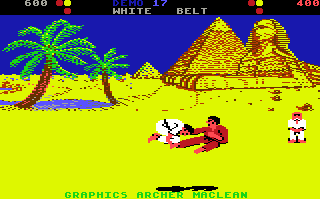 Rio De Janeiro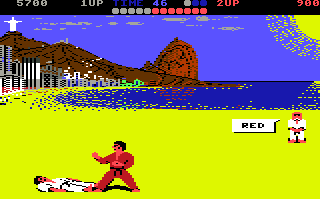 London Westminster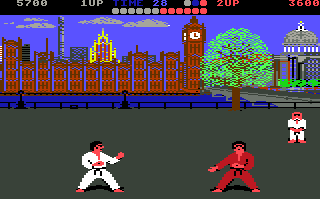 Grecian Temple