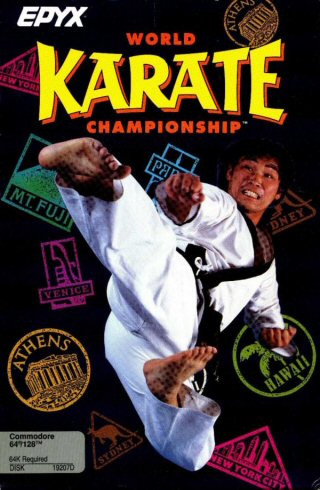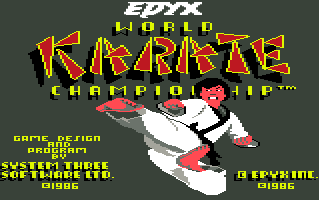 Are you ready for furious belt action? Block and retreat, or drive forward. As the blows rain in, your face will grimace with pain. At times you will be knocked to the mat.

World Karate Championship is a simulation of a Karate Tournament where two people can play against each other, or one can compete against the computer.

During the game, you will fly around the world to various locations, and in two-player game there is also a special bonus round.
Sydney Opera House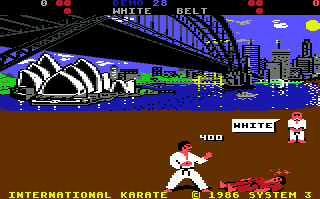 New York Skyline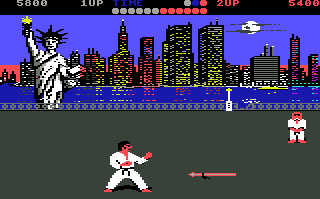 Chinese Temple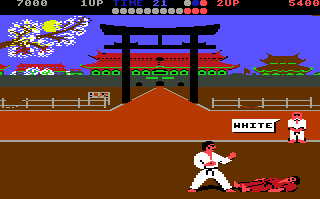 Fuji Mountain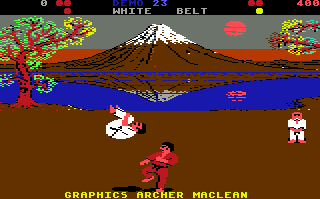 Egyptian Sphinx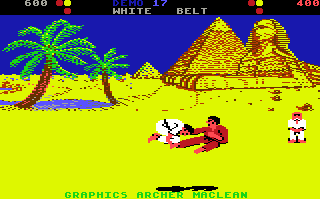 Rio De Janeiro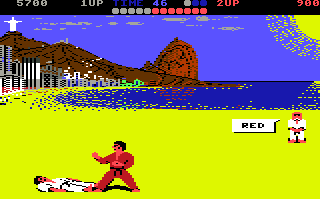 London Westminster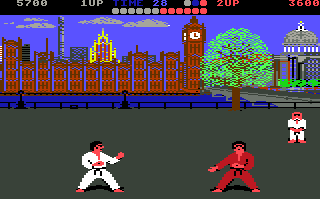 Grecian Temple