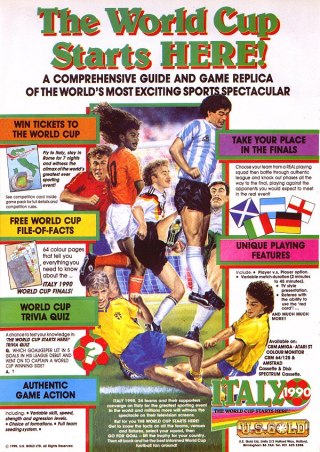 The World Cup Starts HERE!
A comprehensive guide and game replica of the world's most exciting sports spectacular.

ZZAP64! Overall Rating: 66%
Quite good fun.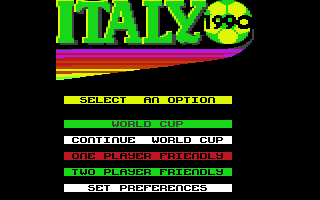 ITALY 1990. 24 teams and their supporters converge on Italy for the greatest sporting event in the world and millions more will witness the spectacle on their television screens.

But for you THE WORLD CUP STARTS HERE! Get to know the facts on all the teams, venues and fixtures, select your squad, then GO FOR GOAL - lift the trophy for your country. Then sit back and be the best informed World Cup football fan around!

AUTHENTIC GAME ACTION
Including: Variable skill, speed, strength and aggression levels. Choice of formations. Full team seeding system.

Relive all the thrills of the World Cup with Italy 1990- Authentic game action, variable skill, speed, strength and aggression levels...T.V. style presentation and much, much more!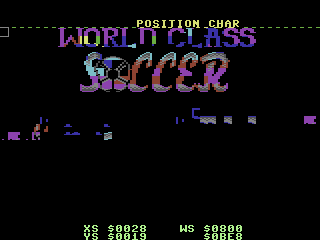 World Class Soccer logo drawn by Wayne Billingham.