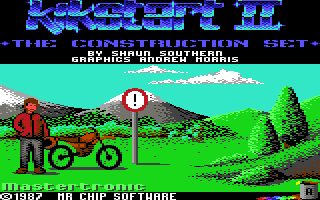 Zzap64! Overall Rating: 54%
An interesting concept that's well executed... and still doesn't hit the mark.

Experience yet more of the thrills and spills of dirt bike riding in this new improved all action simulation desgined for one or two players.

Against the clock guide your rider over 24 different courses, keeping a careful lookout for the numerous hazards and obstactles which come your way.