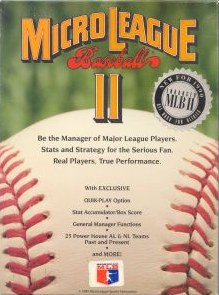 This is more then just a game simulation. MLB 2 gives hard-core fans like you everything you need to play your favorite passtime 365 days a year.

EXPANDED FEATURES FOR THIS NEW GAME: Enhanced ballpark graphics including Polo Grounds, Yankee and Dodger stadiums. Expanded options.

Bunting for hit or sacrifice. Exclusive QUICK-PLAY option/box score, stat accumulator, general manager functions and more!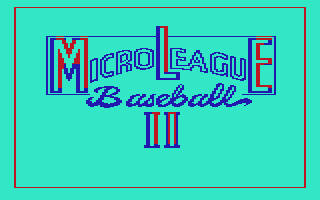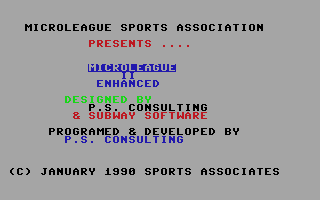 THIS GAME WAS THE EAGERLY ANTICIPATED FOLLOW-UP TO THE BASEBALL CLASSIC "MICRO LEAGUE BASEBALL".