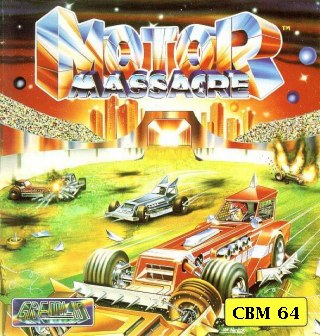 In barbaric times fight your way to the Demon Dome to compete in the most horrifying carnival of motor destruction ever.

Zzap64! Overall Rating: 28%
A bland race and shoot game best avoided.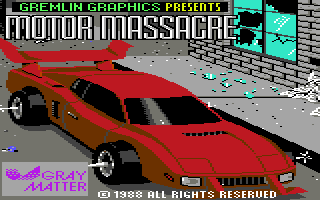 While you cruise the streets, keep your eyes open for entrances to buildings. Your search won't be easy as you've to fight your way through the streets with kamikaze cars hot on your tail. Inside the buildings you'll find food, weapons, tools for your car, and if you're lucky, an arena pass to get you into the arena at the city's gate. You'll also find armies of slimy mutants waiting to get their hands on you. Sure you have a gun, but if you run into one of those goons... you won't exactly be the picture of health.