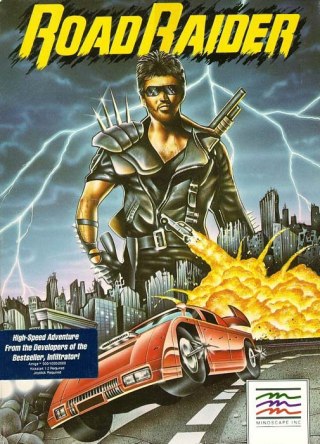 While you cruise the streets, keep your eyes open for entrances to buildings. Your search won't be easy as you've to fight your way through the streets with kamikaze cars hot on your tail.

Inside the buildings you'll find food, weapons, tools for your car, and if you're lucky, an arena pass to get you into the arena at the city's gate.

You'll also find armies of slimy mutants waiting to get their hands on you. Sure you have a gun, but if you run into one of those goons... you won't exactly be the picture of health.

In barbaric times fight your way to the Demon Dome to compete in the most horrifying carnival of motor destruction ever.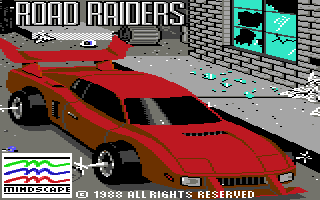 Slam the door shut, and turn the engine over. It's been a while since you last vranked this baby up long before the Great Biological Holocaust. You used to be hot stuff then.

You'd go just about anywhere to find anyone with a big enough price on his head. But times are tough; slimy mutants don't seem to generate much bounty-hunting business.

Now word is out that Dr. A. Noid, that mad menace who caused this mutatant mess, is on the loose. And there are enough same people left in the right places who'd like to see that little grenn guy put away.

Welocme to a world changed beyond recognition where rules don't exist. the streets are filled with rebel killeercars, just looking for an intruder to smash to bits.

Buildings lay in ruin; green slimy mutants roam the insides in seearch of healthy victims. But even your armour-plated racecar can't prepare you for what's in store.

One thought keeps rcing through your mind..."How do I find that crazy Dr. A. Noid and still come out of this alive?