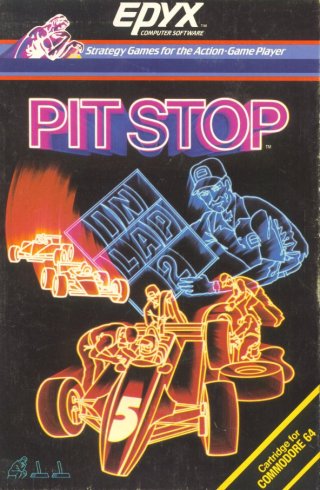 Pitstop Game:3 Race Circuits. 6 Different Track Configurations. 3 Skill Levels, Rookie, Semi-Pro, or Pro. Track Overview, Arcade Quality Graphics and Sound.

Joystick Controlled and 1 to 4 Players. At breakneck speed you steer your race car around the track. But that's only half the challenge, because in the pits it's a race against the clock using your joystick to control the pit crew.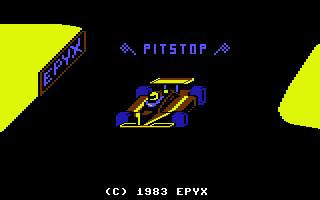 Get your speed up and timing down. PITSTOP challenges you to master six of the most famous Monaco Grand Prix, and the grueling pace of the Le Mans, then the narrow Kyalami straight aways wait to eat you alive. Even seasoned professionals dread the icy, snow capped Albi inclines and the merciless heat of Jarama desert.

But the worst of them all is St. Jovite which has a nasty reputation as a racer's graveyard. Until you get a few laps under your belt, you'll need a practice run on each of these monsters of the Racing world. Then it's on the Mini or Grand Circuit where the real test begins.

Plan your race strategy carefully, the faster you go the more fuel you will burn and the quicker your tires will wear.

Should you stay on the track or head for the pits? The decision is yours. Remember in the pits it's a race against the clock to gas up, change tires and get back on the track.