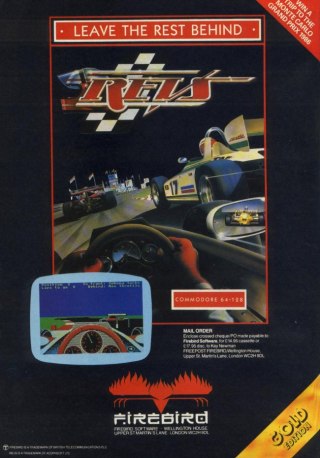 Zzap64! Overall Rating: 96%
An exciting and innovative approach turns Revs into simulation at its best.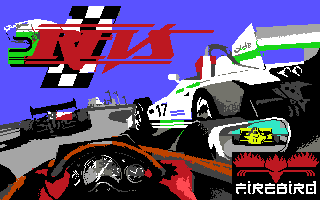 TO PLAY IT IS TO BELIEVE...
Inch by inch, the fastest Grand Prix circuit in the world has been converted into a colourful, 3D graphics game of nerve and skill to challenge the most competent and courageous of drivers.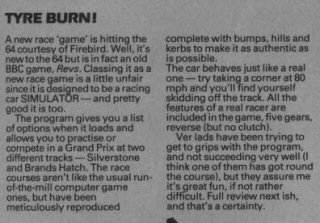 Zzap 1985
REVS is, simply, the most advanced race simulator yet. Both car and circuit are painstakingly modelled on the real thing - down to details such as the lie of the land - at both SILVERSTONE and BRAND'S HATCH.
Compete against your friends or on your own against the computer-controlled cars. Name your own competitors; compete against their skill; make your own adjustments to the aerodynamics of your car; master the finger-tip controls to increase your skills in hours of enjoyment. Enjoy the sights, sounds and spills of real racing.
Complete with drivr's manual, souvenir programme, maps of Silverstone and Brand's Hatch, REVS is fully compatible with either keyboards or analogue joysticks.