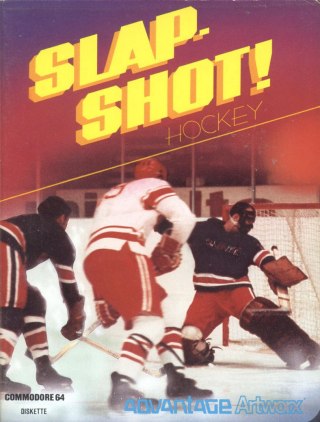 Features:
SPEECH
Perspective graphics
2 player/2 joystick game
Bodychecks and penalties
Pause key
3 Timed periods of play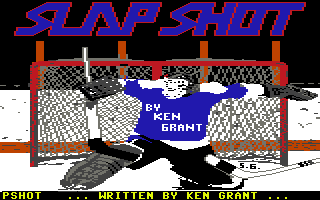 Breakaway action makes SLAPSHOT the hottest new sports video available today.

Just add your imagination and you'll hear the fans scream and cheer as you race for the blue line with one man back. Watch out for that roughing penalty though. You don't want to stop the action just when you're getting hot.

Challenge your friends and family to a duel at centre ice. See who's got the stamina to withstand your wingers' aggressive action...who's defense can best keep those forwards in check...and whose goalie makes the ultimate play by keeping the puck out of the net.

Let's face-off for a game right now!