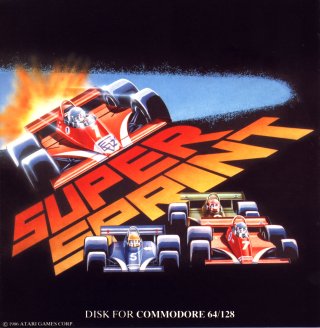 It's here! Super Sprint races out of the arcades and on to your own screen! The official licensed tie-in has all the features that have kept Super Sprint top of the arcades. Eight different tracks, four skill levels, jump ramps, short cuts, gold wrenches, oil slicks, customised cars, they're all here.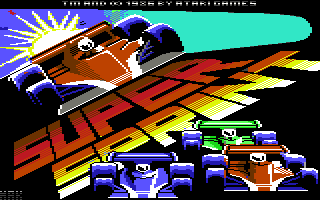 Just another racing game? No this is THE racing game. Licensed to Electric Dreams from the top-selling Atari coin-op, SUPERSPRINT lets one or two players compete head-to-head with a bird's eye view over eight gruelling tracks.

There's plenty of challenge for your driving skills, with ramps to jump, opening and closing gates, hidden short cuts, over- and underpasses, and banked turns.

There are random obstacles to avoid, and golden spanners to collect from the track which can be traded for custom car features to enhance your vehicle's peformance.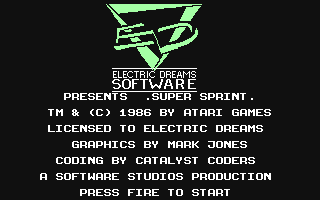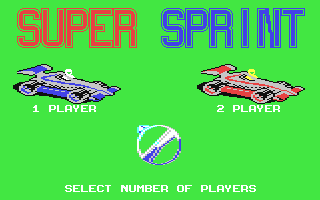 Track 1-4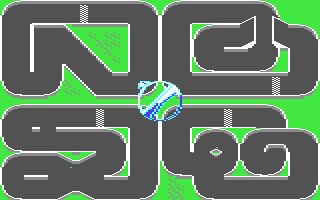 Track 5-8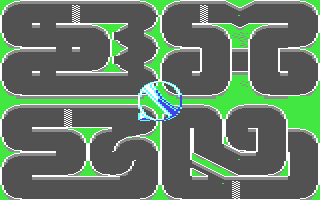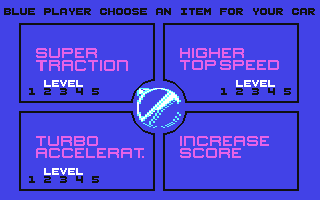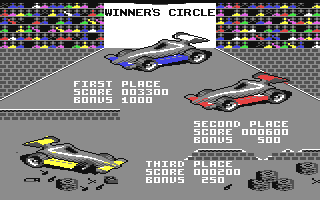 Track 1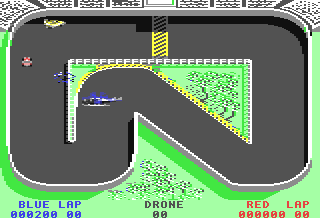 Track 2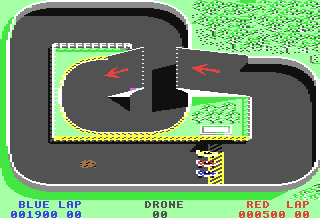 Track 3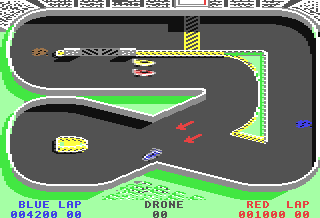 Track 4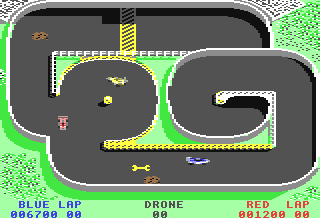 Track 5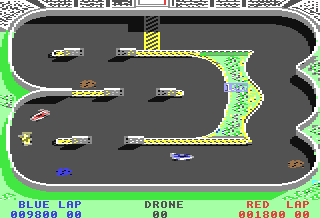 Track 6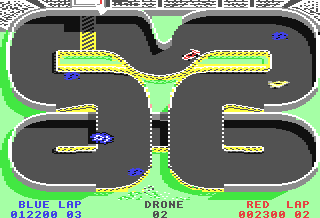 Track 7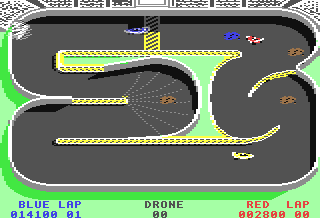 Track 8