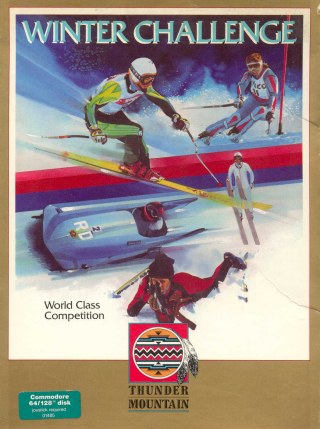 Bring home the excitement of world-class competition as you go for the gold in five challenging winter sports. Hear the snow crucnh under your skis as you shuss Downhill and zig-zag through the Giant Slalom. Careen around curves in the Bobsled race. Go for a bulls-eye in the Biathlon. Feel the exhilaration of a perfect Ski Jump landing. To be the best takes skill and determination - test your mettle as you strive for top honors in Winter Challenge.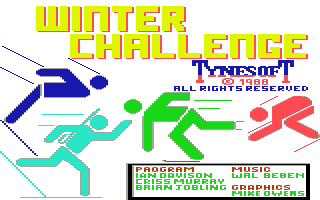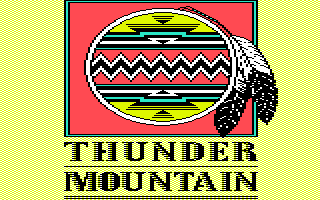 Features
* Exciting action in five winter events: Ski Jump, Downhill, Bobsled, Giant Slalom, and Biathlon.
* Realistic graphics and animation.
* On-screen clock keeps track of time as the seconds tick away.
* One to six players can go for the gold.
Number of Players: 1-6
Choose A Country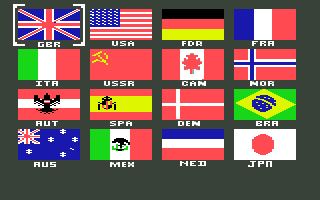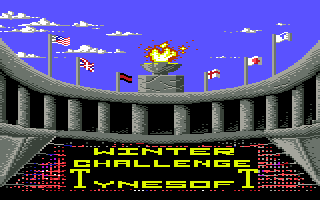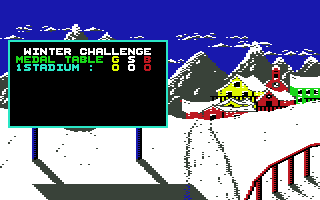 Ski Jump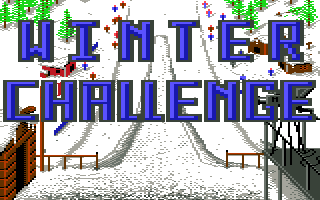 Ski Jump
Downhill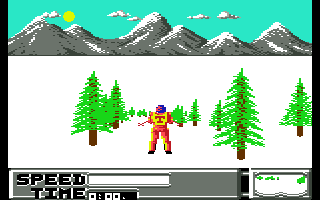 Downhill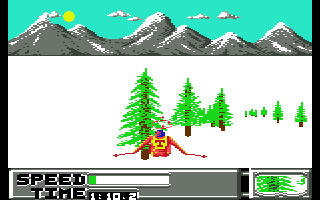 Biathlon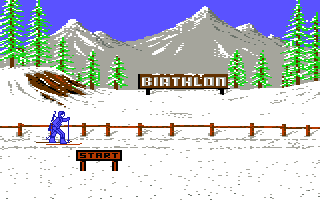 Biathlon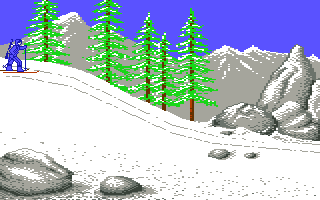 Biathlon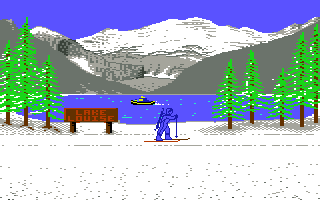 Biathlon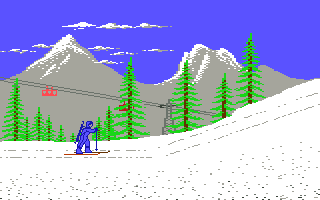 Biathlon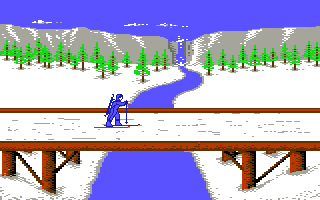 Biathlon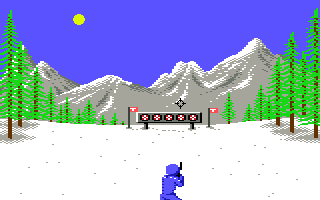 Slalom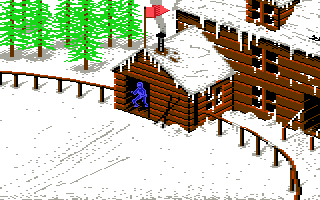 Slalom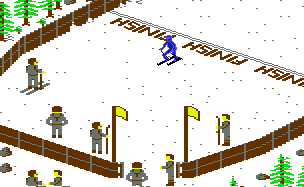 Bobsled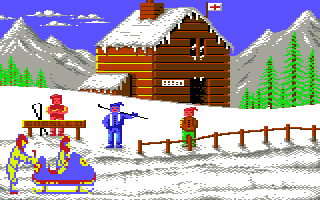 Bobsled