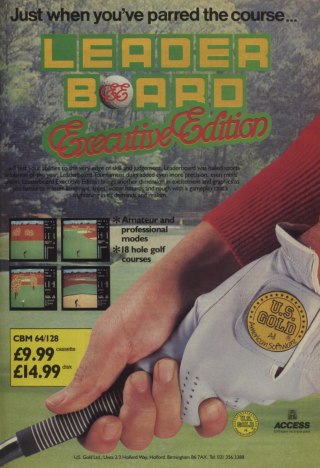 ACCESS welcomes you to the exciting world of professional golf with LEADERBOARD EXECUTIVE EDITION. The most realistic golf game ever developed for the home computer because it gives you a true perspective view of each golf shot you take.

ZZAP64! Overall Rating: 72%
Not a vast improvement on the first edition, and should definitely be seen before purchasing.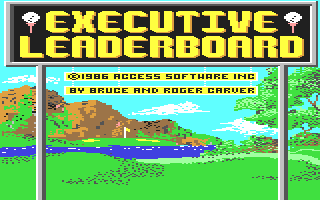 LEADERBOARD EXECUTIVE EDITION is a game of concentration, co-ordination and control. You will need to judge distance accurately in choosing your club and power of your swing. With practice, you will soon be playing LEADERBOARD EXECUTIVE EDITION like a touring professional.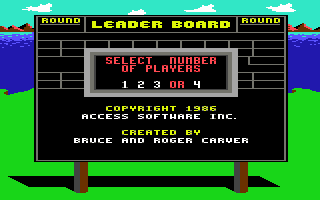 OBJECT OF THE GAME is to sink the ball into each hole by hitting the ball with a club the least number of times possible. Avoid hazards that add extra "strokes" (hits with the club) to your score. Low score wins.