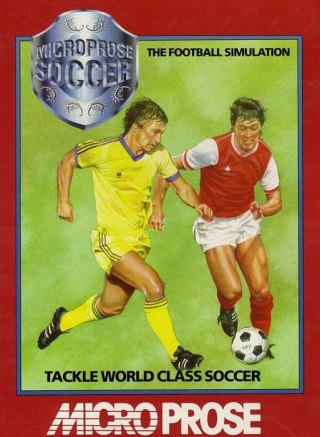 From Commodore User/Buzz
Sensisoccer Sensation: Following last month's Buzz piece on Sensible Software's unique "highest bidder" approach to releasing the new football game they've been working on, the talented long-haired programming team have been deluged with offers from various deep-pocketed software houses, eager to snap up the product for release on their labels.

Negotiations are reputed to be at an advanced stage and, all going well, this as-yet- untitled footie game should hit the streets around the start of the new season in September, not for the European championships as was first reported.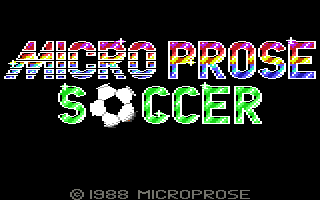 Microprose Soccer is one of the best (maybe it's the best!) Football-games to Commodore 64. Itīs not only one game.... it's two game in one:
Microprose International Challenge (Outdoor) and
Microprose Six-A-Side Challenge (Indoor)

Much-heralded by CU, Sensible Software's new soccer game should be with you in time for the PC Show. They may have slightly dodgy haircuts and seriuosly warped musical "tastes", but these boys shore can knock out a brill piece of software, and we don't expect this'll be any different.

With a choice of sixteen teams, variable weather conditions, a wide range of kicking and tackling skills (including, we're pleased to see, a banana kick), oneplayer, two-player or multi-player options and a stirring soundtrack from recent signing Martin Galway, this looks like it might well become the footie game. And just in time for the new season too, Brian.