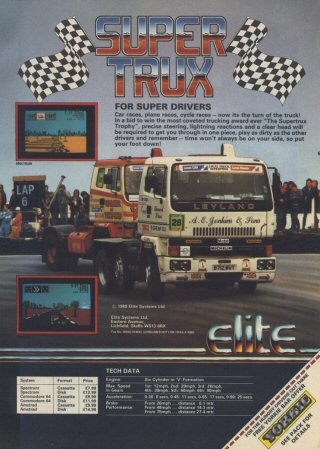 Zzap64! Overall Rating: 57%
Another technically dowdy road racer, its relative originality being its saving grace.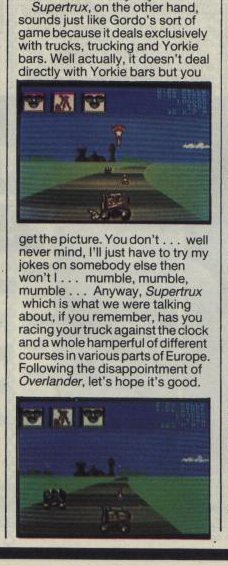 Zzap Christmas 1988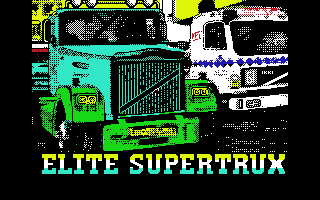 Nine European cities have come together to award the "Supertrux Trophy" - the most coveted trucking award ever devised.

Only the most skillful and daring of drivers will be able to survive the perilous journey from city to city. Precise steering, lightning resctions and clear head will be needed to get you through in one piece - Choose your route carefully!

There are 2 elements to be beaten - time and the other drivers, so put your fool down. Play as dirty as they do and maybe, just maybe. YOU will win the Supertrux Trophy.