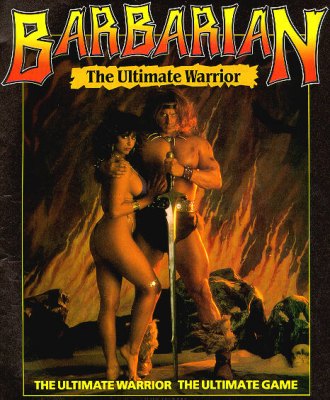 The Story So far...
The evil sorcerer Drax has sworn to wreak an unspeakable doom on the people of the jewelled City unless Princess Mariana is delivered to him.

However, he has agreed that if a champion can be found who is able to defeat his demonic guardians, the Princess will be released.

From the wastelands of the North, comes an unknown barbarian, a mighty warrior, wielding his broadsword with the deadly skill. Can he vanquish the forces of Darkness and free the Princess? Only you can say....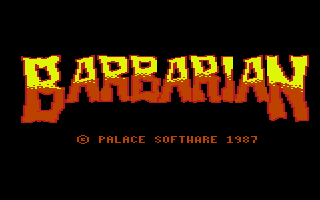 The game is in two parts which can be loaded in any order.

Zzap64! - Overall Rating: 83%
The definitive man to man combat game.

Hints & Tips
Try and knock your opponent into a corner and kick him in the nether regions a few times - then he'll soon bite the dust.
When you reach Drax he'll throw a few thunderbolts at you. Jump over the first one then roll into him. The Princess sits at your feet and it's all over.
Another tip is to get a friend to press symbol shift or extended mode while you're fighting as this slows the whole thing down giving you a reasonable chance to knock hell out of your opponent.
Cheat mode: Hold down F,G,V,B and Space. Invincibility: Press C at the opening screen. The screen will turn red to confirm correct code entry.